Art Education Chair Featured On "Spark and the Art" Creativity Podcast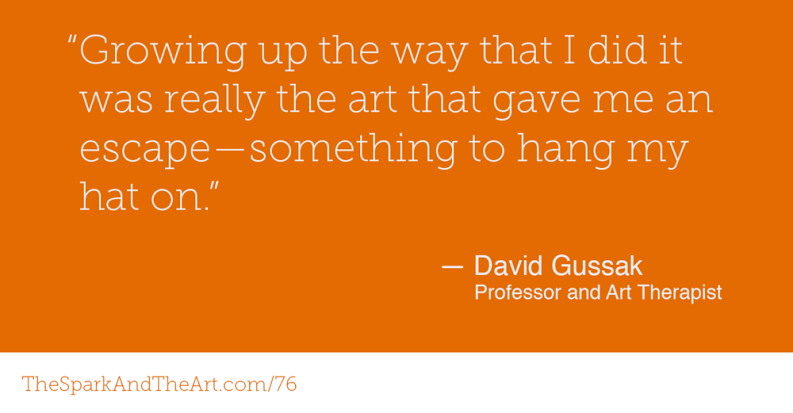 Department of Art Education's Dr. Dave Gussak was recently featured on the 76th episode of The Spark & The Art Creativity Podcast. He was interviewed about his art therapy work with prisoners and what it takes to help violent criminals become artists.
From the Songs Tucker Wrote website:
David is an art therapist who has worked in prison populations for most of his career. We talk about what it takes to work with violent criminals and how, despite the many times he tried to leave the profession, it just keeps bringing him back.

We also talk about the benefits of art therapy and how truly ingrained the need to create and express ourselves is. We explore these through his description of an art therapy exercise about making something out of nothing and a prisoner who so needed to express himself he made brushes out locks of his own hair and painted with pigments he created from M&Ms. [The] episode is less about what you make or how you make it and more about why you make things.