Home
»
News

»
Marcia Rosal, Fulbright Specialist, Collaborates at Riga Stradins University in Latvia
Marcia Rosal, Fulbright Specialist, Collaborates at Riga Stradins University in Latvia
This past October, Art Therapy Program Director Dr. Marcia Rosal was invited to visit the Riga Stradins University in Latvia as a Fulbright Specialist. During her two weeks in Latvia, Dr. Rosal was asked to review a newly developed master's degree program in Visual Plastic Art Therapy and asked to offer recommendations for improving the program. Proud of her accomplishments, and curious about her role as a Fulbright Specialist, we asked Dr. Rosal if she would be willing to reflect on her experience in Latvia, and to contribute a segment to the department blog. Dr. Rosal's reflection is enclosed below:
"As a Fulbright Specialist, I was invited to work with the recently developed master's degree program in Visual Plastic Art Therapy at the Riga Stradins University in Latvia. I was invited to review their program and offer recommendations for improving. In addition, the university asked me to conduct a number of workshops for their art therapy students: the use of symbols in art therapy, cognitive-behavioral art therapy for children and for adults, contemporary group art therapy, and using the museum as a tool in art therapy. The museum lecture/workshop was open to the public and was held at the Art Museum Riga Bourse in Old Town Riga."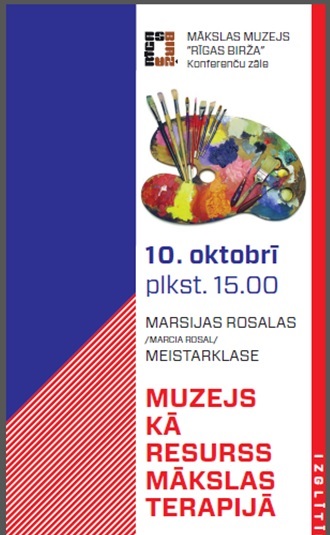 I was also asked to speak at the Congress of Latvian Rehabilitation Physicians about the use of art therapy in rehabilitation centers. A music therapist from Austria and I were featured speakers."
We also asked Dr. Rosal to disclose some of her favorite moments from her experience in Latvia:
"Of course, meeting the faculty and working with them to understand their art therapy program and the needs of their program was a highlight of my work there. The faculty members were passionate about and invested in, helping the students learn as much as possible. Working with the students was equally exciting. All students (at Riga Stradins University) have to understand spoken English and all have to read English. Most spoke a bit of English. The reason for the emphasis on English is that the majority of the art therapy literature is in this language. Their knowledge of the English spoken language made connecting with the students easy and enjoyable."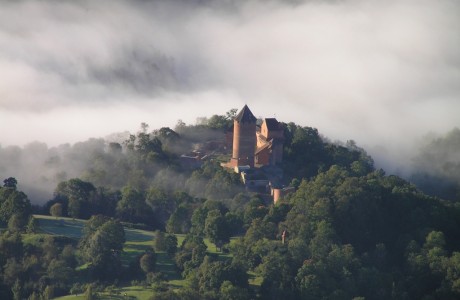 We asked Dr. Rosal to share more about the experience of being in another country. What was her experience in Latvia like, could she describe it to us? In incredibly articulated and picturesque language Dr. Rosal described:
"I stayed in a lovely hotel that was close to a trolley line. I used to trolley to travel to the University and into Old Town Riga. This part of the city still has several of the old cobble stone streets and buildings from when the city was first founded in 1201. Old Town Riga is considered a UNESCO World Heritage Site and it is also known for its Art Nouveau architecture. I was also fascinated by the 19th century wooden building structures known as Jugendstil architecture.
Part of the Fulbright experience is to learn a bit about the culture. I was able to sample Latvian foods such as their cheeses, wines, and fish. I also was able to travel outside of the city to visit medieval castles from the 1100 and 1200 hundreds. "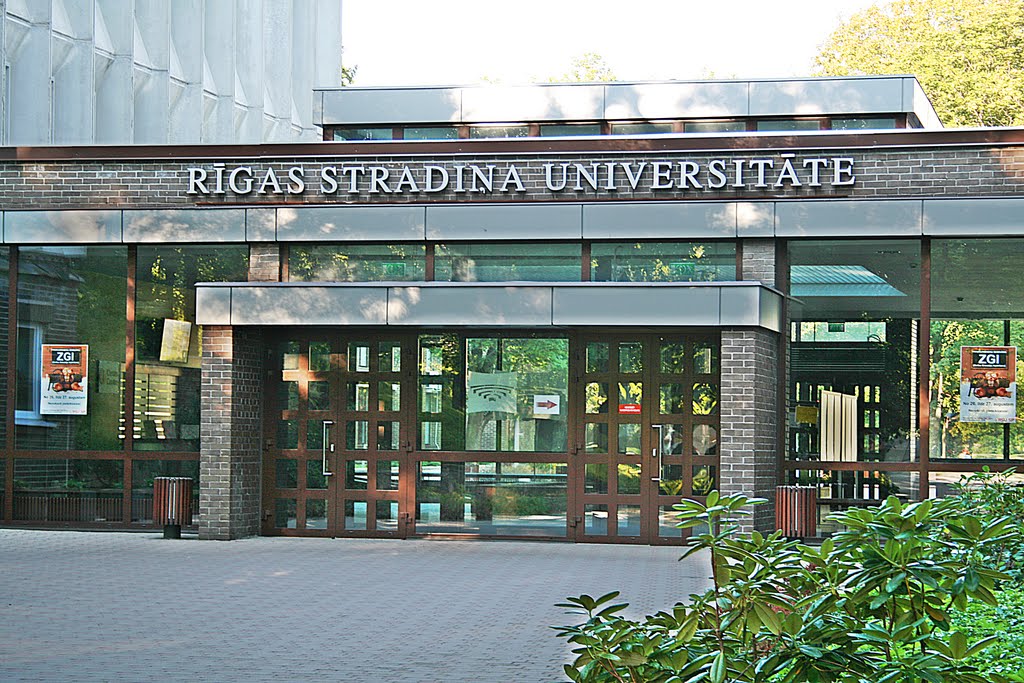 To close our interview with Dr. Rosal, we asked her to relay any other exciting information from her trip that we hadn't yet covered. Dr. Rosal excitedly remarked:
"One final aspect of the Fulbright experience is to encourage exchange agreements between universities. I look forward to hosting a few faculty members and perhaps some students here at FSU in the near future."
We are so appreciative to Dr Rosal for sharing this unique experience with us! We look forward to hearing more from Dr. Rosal in the future as she begins to coordinate a Latvian visit to the Florida State University.
Thanks to Dr. Rosal for enlightening us on her experiences as a Fulbright Specialist. We look forward to hearing about her adventures in the future.